意華快餐用品貿易公司 Yee Wah Paper Bag

地址:香港 九龍觀塘鴻圖道10號 艾域林工業大廈(1字樓營業部) (近牛頭角港鐵站B6出口)
(貴客如欲親臨選購請注意:請於貨辦陳列室開放時間到臨,即 10:30AM - 12:00AM 及 2:30PM - 5:00PM (Mon-Sat))

Addr: 1/F, Knapwood Industrial Building, 10 Hung To Road, Kwun Tong, Kowloon, HongKong. (Sales department on the 1/F) (near Ngau Tau Kok MTR station)

落單辦公時間/Working hour for ordering: 0830-1800 (Monday - Saturday)
電話/Telephone: (852) 2797 9938 (6 lines)
WhatsApp(不設直接來電接聽): (852) 8481 3179 , (852) 9804 0029 , (852) 5991 3135
傳真/Fax: (852) 2793 3420
電郵/Email: contact@yeewah.com
(因為處理電子郵件需時,為令 閣下能得到最快捷的服務,建議使用電話直接聯絡。
Processing E-mail takes time. For saving time, contact via phone is recommended.)


---

一般訂購流程 Basic Ordering Procedure

訂購流程直接簡單,只需來電提供貨號、數量及送貨地址,貨品將於兩個工作天內送達,貨到現金付款。
Simply call us and provide us with codes of the required items, quantity and delivery address. Required items would be shipped within two working days, with cash on delivery.


---

位置 Location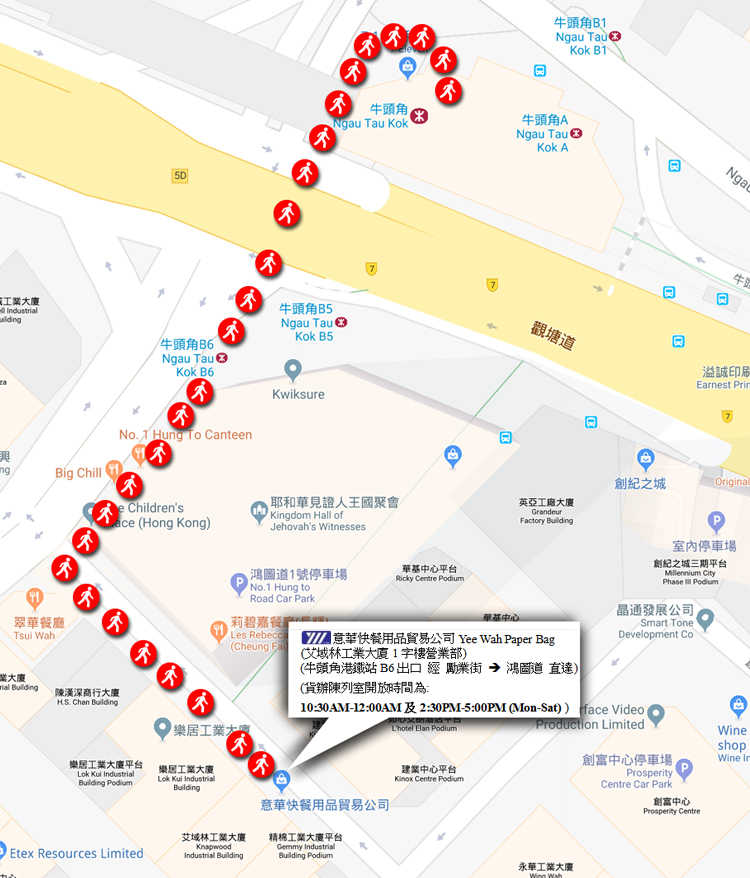 ---

網上聯絡 Online Contact
---
---
© 2020Yeewah Paper Bag. All rights reserved.